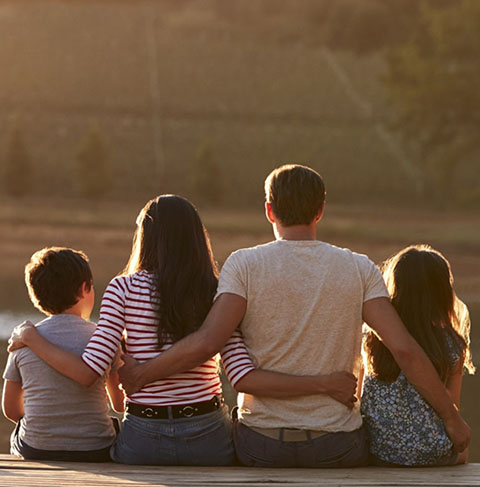 Why Consider a Downshift?
It's easy to lose focus on

what we really care about.

Easy to work our lives away with

nothing to show for it.

What if you could

take control

by downshifting to craft a

more fulfilled

life?
Can you afford not to?
Not your typical "financial advisor."
Real people. Real purpose. Real financial planning.
Specialized
We specialize in identifying, planning, and implementing the shift you want – whether that's semi-retirement, early retirement, going nonprofit, launching a passion project, or something else entirely.
Comprehensive
Our SHIFT Process and Course Check Calendar addresses all aspects of your finances. Not just retirement savings. Not just life insurance. ALL OF IT.
Fee-Only Fiduciary
No commissions. No hidden fees. None. We work for you and we answer to you – not some insurance company or mutual fund broker. As fiduciaries, we're required by law to act in your best interest at all times.
Case Studies
These case studies are hypothetical, do not involve real families, and should not be construed as a recommendation or guarantee.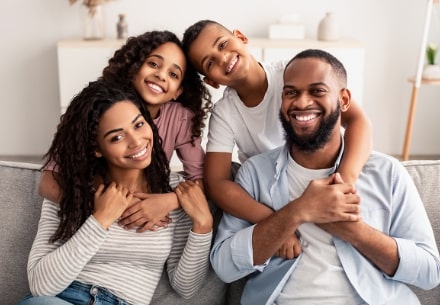 Going Independent
Chris and Jennifer want to become independent consultants, work fewer hours, spend more time with family, and take more vacations.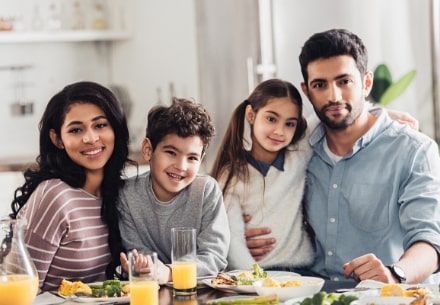 Giving Back
Matt wants to leave his law firm and start teaching constitutional law. Sarah is ready to get back into the workforce and wants to go non-profit.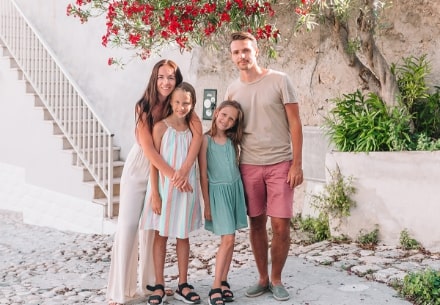 Seeing The World
In addition to seasonal holidays, Rick and Maria want to take two international trips with their kids every year for the next ten years, then retire.
Proven process. Real results.
Challenging the Status Quo
Downshift Financial was founded to deliver real financial planning to regular people through a service model that actually makes sense. We serve families that seek to build healthier, more fulfilled lives by opting out of the rat race and adopting better work-life balance. This leaves room for strengthening bonds with family and friends, pursuit of hobbies and passion projects, and more leisure overall.
Financial Independence  |  Early Retirement  |  Semi-Retirement
Pricing
Industry goliaths have worked hard over the years to obfuscate their compensation, conceal their conflicts of interest, and confuse the public about investments, insurance, and retirement planning.
We at Downshift Financial believe that you deserve transparency, simplicity, and fiduciary duty. That's why our services are only offered flat rate and commission free.
$2,000 per quarter flat fee.
How much does our flat fee save you?
 Move the slider closest to your total investments to update the chart below.
Commissioned Salesperson
"Fee-Based" Advisor
1
[1] "Fee-based" actually means "fee plus commission." The term "fee-based" was invented by the financial services industry with the intent to confuse consumers around the subject of fees and commissions.
Downshift Financial
Transparent Compensation
✘
?
✓
Sources of Compensation
Commissions paid by third parties.
Fee as a percentage of your investments + commissions paid by third parties.
Flat fee-only
Fees You Pay (Quarterly)
2
[2] Insurance products of all kinds include many fees which vary widely by company and product and tend to be buried in tiny type, so we have given commissioned salespeople a red question mark here. For "fee-based" advisors, we've assumed a fee of 1% of assets under management per year. Asset-based fees like the typical 1% grow in actual dollar terms very quickly, resulting in significant drag on portfolio growth. For an illustration, click here.
?
Fiduciary Duty
3
[3] Commissioned salespeople never have a fiduciary duty to you. In fact, in some cases a commissioned salesperson may have a fiduciary duty to the third party paying their commissions! "Fee-based" advisors could be fiduciaries only on certain accounts, or fiduciaries at all times depending upon their registrations and your client agreement. We give "fee-based" advisors the benefit of the doubt here.
?
✓
✓
Low Cost, Tax Efficient, Passive Index Investing
✘
?
✓
Course Check Calendar
4
[4] Some "fee-based" advisors maintain and follow a client service calendar, but many do not. Therefore, we have given them a neutral black question mark.
✘
?
✓
Tax Prep Included
5
[5] Downshift Financial includes annual tax prep and filing for federal and state personal returns (Form 1040) at no extra charge to clients. Third party CPAs and/or EAs are hired and paid by Downshift Financial for this service. Limitations apply.
✘
?
✓
Estate Planning Included
6
[6] Downshift Financial does not offer legal advice or practice law. We are not attorneys. We always recommend clients consult with a qualified attorney to draft, update, or complete their estate plans. Clients must hire and pay estate planners directly. Downshift Financial will discount future fee payments to offset client's cost subject to limitations. If clients do not already have an attorney, Downshift Financial may refer clients to a third-party estate planning firm. We are not affiliated with, do not receive compensation from, and do not share in the fees paid to any third party estate planning firm.
✘
?
✓
Tax Minimization Planning
✘
?
✓
Retirement, Semi-Retirement, & Social Security Analysis
✘
✓
✓
Charitable Giving & QCD Planning
✘
?
✓
Life & Disability Insurance Reviews
7
[7] Commissioned insurance salespeople are always happy to review your life and disability insurance situation (and recommend buying more, of course!). Therefore, we have given them a red check mark for Life and Disability Insurance Reviews. Similarly, "fee-based" advisors receive commissions on the sale of insurance products. Many "fee-based" advisors do make truly best-interest recommendations to their clients, however incentives matter – the presence of third party commissions surely skews "fee-based" advisors in the aggregate to recommend more insurance than compared to fee-only advisors who are not influenced by outside commissions. Therefore, we have given them a neutral black check mark for Life and Disability Insurance Reviews.
✓
✓
✓
Property & Casualty Insurance Reviews
?
?
✓
Debt & Refinance Analysis
✘
?
✓
Cyber Security & Identity Theft Coaching
✘
✘
✓