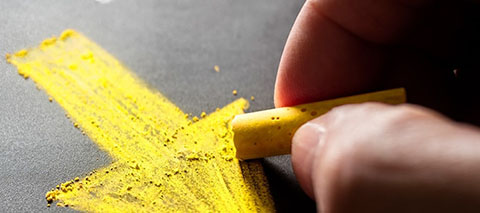 Here's the Deal.
You're not like everyone else.
You believe life is meant to be lived, not endured. You seek a road less traveled. A road to purpose and fulfillment. You're not opposed to hard work – just listless work. You've got one of a kind dreams and one of a kind hurdles.
What Works For Everyone Else Won't Work For You.
At Downshift Financial, we think that's pretty damn cool – because we're not like everyone else, either

.

We believe real financial planning is about

finding your why

. This shapes everything we do.
We believe that

alignment of your time, money, and values

is critical. That's why we created our SHIFT Process and Course Check Calendar.
We believe you deserve a

true fiduciary

at a

fair price

. So we give you a signed fiduciary oath and only charge a flat rate. No hidden fees. No commissions.



Eddie S. Liang, CFP
®
I'm a CERTIFIED FINANCIAL PLANNER™ and bring 17 years of experience in wealth management working with business owners and C-suite executives at Merrill Lynch and First Republic Bank. My experience and observations of industry practices led me to co-found Downshift Financial with Travis to raise the bar on financial advice, to remove the bar on account balance requirements, and to keep a lid on fees.
I have a Bachelor's degree in Economics with a minor in Russian from Pomona College. When I'm not with my wife, two kids and dog, I may be found improving my return of serve at the tennis courts, reading about personal finance, or playing board games with friends.
Favorite board game: 7 Wonders.
Allergies: dust, pollen, commissions and percentage-based fees.
Travis E. Hughes, CFP
®

  , EA

I was born in Texas, but I made it out to Colorado as fast as I could. I live with my loving wife, one Toddlersaurus, and two dogs – a German Shepherd and a Flat-Coated Retriever.

I graduated from Texas A&M's Mays Business School in 2008 (perfect timing for a job hunt!) and quickly discovered a passion for investing. During my eight years working in real estate, I devoured everything I could find on investing and personal finance. This led to the realization – far too slowly, my wife points out – that my true passion is helping others craft their best lives through real financial planning. Appalled by the status quo within the industry, and determined to serve families the way they truly deserve, I set out to found Downshift Financial with Eddie.

I enjoy just about anything outdoors, including hiking, camping, snowboarding, kayaking, hunting, and fishing. (I'm remarkably terrible at fishing, but hey – it's fun.)

Causes I'm most passionate about include sustainability and climate change, wildlife conservation, education, and economic opportunity.

Favorite board game: Trekking.

Allergies: cats, some pollens, and all types of BS.
If you've read this far, you're probably in the right place.
Here's A Bit Extra Just To Be Sure.
You'll like us if
You don't mind blazing your own trail.
You value simplicity and effectiveness over complexity.
You're looking for a guide, not a salesperson or "money manager."
You're an action taker. (We're here to guide you, but you still have to take the steps.)
You'll love us if
You're looking for real talk – not Wall Street BS.
You appreciate fee transparency and hate dealing with commissioned salespeople.
You want to delegate financial planning so you can spend time on what really matters to you.
You'll hate us if
You're looking for stock tips, want to trade options, or want to beat the market.
You want an advisor that dresses to the nines, holds meetings at a solid wood conference table, and hosts lavish entertainment.
You want workaholics who pick up the phone 24/7 to the detriment of their own families. (Emergencies excepted.)
10 Questions You Should Ask

Every "Financial Advisor"

Not sure who to trust? We get it. There are plenty of great advisors out there – and just as many wolves in sheep's clothing. Let us pull back the curtain and reveal the best way to screen a financial advisor.
Email Address ( 10 Questions You Should Ask…)
We hate SPAM as much as you do. We won't share or sell your email, and our unsubscribe link *actually* works!